Hodgson Trophy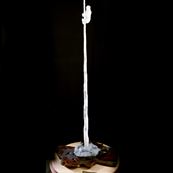 The Hodgson Trophy was donated to the Arctic Winter Games Corporation in 1978 by Commissioner S.M. Hodgson of the Northwest Territories for the purpose of recognizing the fact that in the north, one of its cornerstones is the concept of cooperation and resource sharing. In multifaceted events like the Arctic Winter Games this concept can best be translated as Fair Play and respect for the philosophy behind the Arctic Winter Games.
During competition contingent participants should display respect for rules, respect for officials and their decisions, respect for fellow competitors, and maintain self-control. Away from competition participants should respect each other and the residents of the Host Society, maintain self-control at all times, participate in cultural and social interchange, and be ambassadors for the sport and their contingent.  The following accredited participants are eligible to vote: Contingent Mission Staff, Chefs de Mission, Assistant Chefs de Mission, Coaches, AWGIC Directors, Media, Host Society Board Members and Host Society senior staff. For a full description of the voting process please see AWGIC Policy Manual (Policy #AWGP15) The winning contingent receives a framed print of the Trophy and each member of that contingent receives a commemorative pin.
The Hodgson Trophy is housed in Whitehorse, Yukon.  It was  moved in January 2020 from the Sport Yukon building to its new permanent home at the Whitehorse Canada Games Centre.